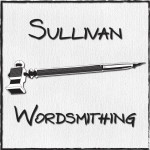 Based in Kansas City, Tom and Stephanie Sullivan provide writing, editing, tutoring, research, administrative, and other services for reasonable fees. If you require accuracy, thoroughness, clarity and efficiency in your written content, click the contact link and leave a thorough description of your needs.  You'll receive a reply promptly.
Meet the Sullivans:
Tom and Stephanie both hold BA degrees from Avila University in Kansas City and Master of Arts degrees from the University of Missouri – Columbia, specializing in 18th/19th century British literature (Blake studies) and Rhetoric and Composition, respectively.  After finishing at Mizzou, they volunteered with the US Peace Corps and were sent to Mongolia, where they taught English as a Foreign Language in Darkhan, Mongolia.
Tom:
After returning from service in Mongolia with the US Peace Corps in 2010, Tom started working as a freelancer, providing writing and editorial services in fields related to his previous work experiences as a teacher, writer and editor.  Tom is skilled in academic, educational, instructional, technical, marketing, sales, and journalistic writing styles.  He also enjoys and is comfortable working with non-native speakers/writers of English.  In addition to freelancing, Tom teaches composition courses at Longview Community College in Lee's Summit, Missouri. 
Tom is a member of the Editorial Freelancers Association.
See Tom's EFA profile here.
And his LinkedIn profile here.
You can also peruse Tom's professional qualifications here: Tom Sullivan resume

Stephanie:
Stephanie took a job as an administrative assistant at a Kansas City area law firm after returning from Mongolia.  As our business picked up, she started taking some of the assignments, as well as working on back-end organization and scheduling.  Recently she has moved on to a full-time administrative position at a local college. She is a talented academic writer and researcher, a highly efficient and organized worker, and an excellent teacher/tutor.  Her interests also lie in choral music (she sings Soprano with the William Baker Festival Singers of Kansas City), fiction writing, and gaming culture.
Be our Friends on Facebook:
http://www.facebook.com/SullivanWordsmithing
Follow us on Twitter (@SullyWordsmiths):